<!-set font-!>
Stolen Guitars
All of these guitars have been stolen. All are family heirlooms and are greatly missed as they once belonged to Ray Dean Rittenhouse II killed in an aircraft accident in Mexico in March of 1980.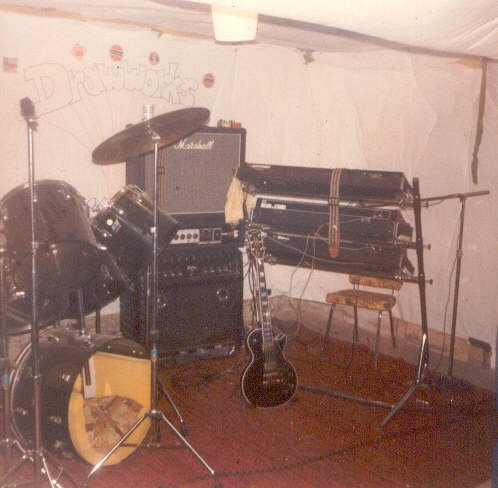 Gibson Les Paul Custom Guitar (shown here)
Has Dull Ebony Finish, Twin Gold Humbucker Pickups, Gold Hardware Pited
Guitar was electronically modified, will not play with a standard amp cord.
with Gibson Hard Shell Flight Case lined with red fur (missing center latch)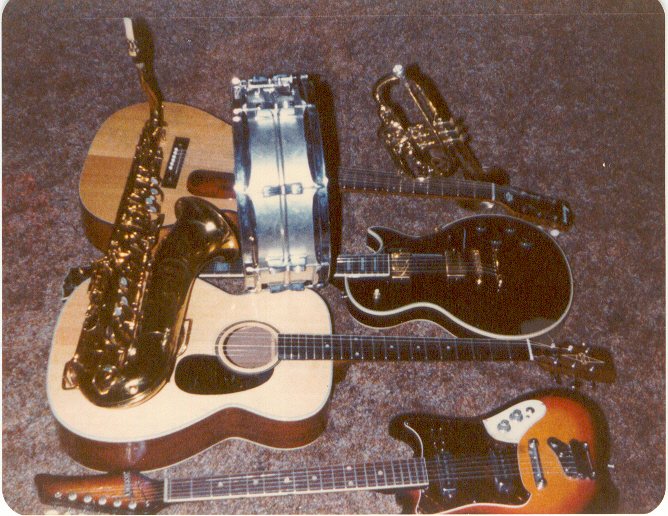 Also stolen at a previous time all of the guitars
in this photo except the Gibson Les Paul Guitar.
Guitars from Top Down:
Harmony Acoustic Guitar
Gibson Les Paul Custom Guitar
Alverez Acoustic Guitar
Sears 60's Style Sunburst Electric Guitar
Modified - has a mini-jack by the standard guitar jack.
---
;-(